What comes to mind when you think of a filigree ring? The royal form of design reminds of the kings and queens dynasty and their lifestyle.
This is absolutely what filigree rings dictate. Their name is derived from Latin words that were inspired by their designs. 'Filum' and 'granum' which means 'wire' and 'seeds'.
A great deal of endurance during the times where automatic machines were not created. Only the hands were the only apparatus for the jewelers to craft the metal into a beautiful ornament.
Beginning of Filigree Rings
We are talking about the ear, some 3000 BC old. These ancient arts are still alive and adorned by women today. The mix of European, Asian, and Mediterranean countries were the originators of this art form.
The filigree art form is the most delicate art form found in any type of ornamental design. Kingsly art is also one of the most expensive art making the filigree ring an expensive affair.
Thus, couples prefer them to wear or buy for special occasions, such as engagement or wedding days.
Since the art form is the inspiration of 100-year-old designs worn by emperors and empresses of the country or region, many jewelers can carry the similar aura, makeup, and constitution of the art form.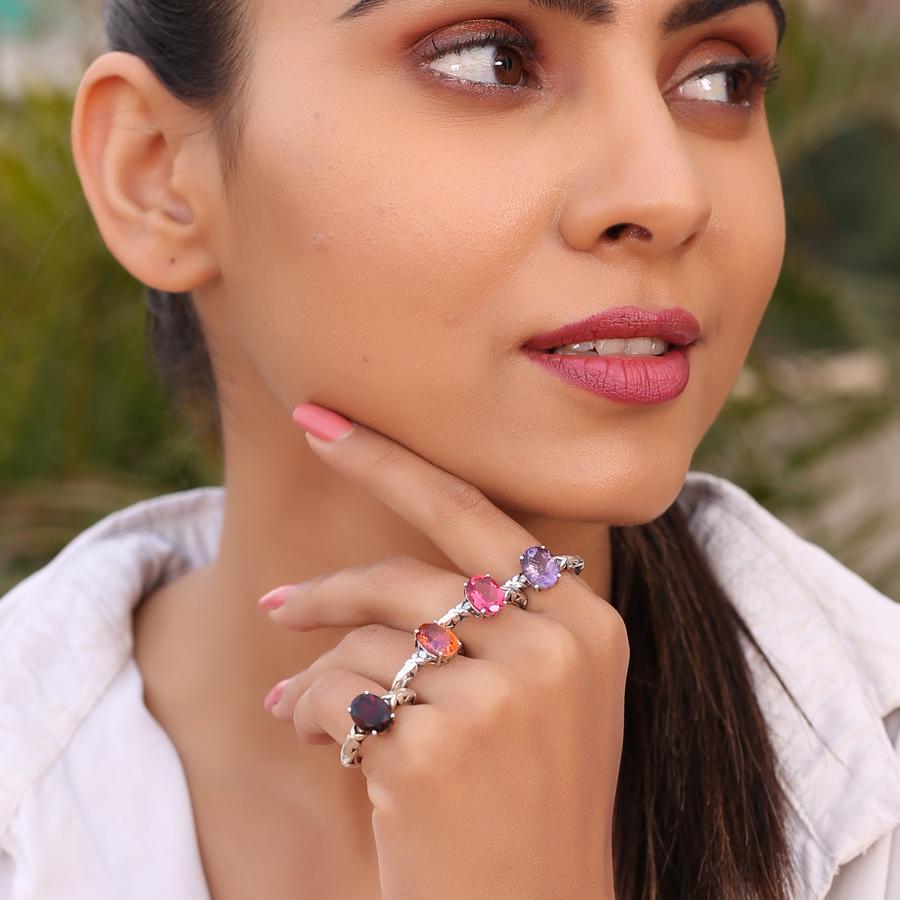 In this article, we shall discuss the top legendary and most popular filigree rings styles that are also intended to aggrandize the ancient regency.
Popular Filigree Rings Style Inspiration:
Gregorian Inspired Filigree Rings:
The style is the primordial one, originated in the 1700s. The filigree designs in rings, bracelets, and others were purely the reflection of the flora and romantic figures.
However, the olden did not follow any quality check or type of the metal, hence these art elements were engraved both of silver as well as gold. To enhance the beauty of the ornament, jewelers affixed amethyst, garnet, and topaz gemstones as per availability. Usually, diamonds were more profoundly used during this era.
Victorian Filigree Rings Style:
Every era comes to a peak and then fades, allowing innovation the opportunity to integrate change in the mundane society norms and regulations. After Gregorian came a new period, during the reign of Queen Victoria.
The queen was known for her beauty and love for new art motifs. Hence, she wore unique and exorbitant jewelry that outshines her personality.
Her collection had special designs that were galvanized from snakes, mourning style, and orange blossom.
Edwardian Inspired Filigree Rings:
King Edward's reign span also gave birth to the new designs in filigree. This era reflects luxury and elegance, hence the concepts of the art form were designed keeping these characteristics in mind.
Moreover, platinum was given attention during this time period in British history. King Edward's earnest and deepest love for diamonds can be seen in these designs of filigree rings during this era.
Also Read: Top 20 NetFlix Original Web Series to Watch in 2021
Art Nouveau Filigree Rings Style:
The only pattern of filigree that lasted for a short span of time was Art Nouveau. Beginning around 1895, the motifs in the necklaces and bracelets have insects and female forms, which was less approved by the people.
However, this era also gave birth to some of the most famous and respectable jewelers, who created masterpieces during the times and have continued to do so.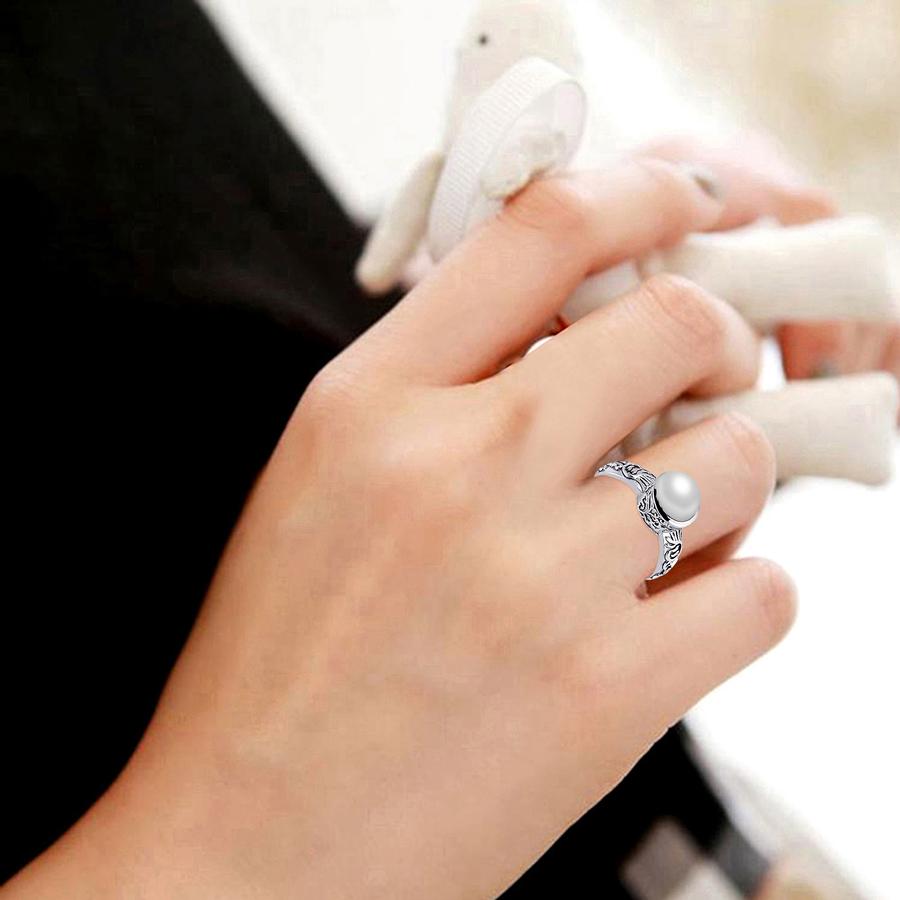 Art Deco Inspired Filigree Rings:
Art flourished in the 1900s when people started to accept the change and modern styles were given the opportunity.
Hence, sharp-edgy designs were approached and traced on the metals with diamonds and pearls affixed to enhance their beauty.
Orange blossom Filigree Ring Styles:
These designs again remind me of the most popular and prolonged governing Queen Victoria. These art patterns and forms came into fashion and became a style statement after the death of Prince Albert. Her distress and grief were protracted and gave birth to new designs that depicted sophistication and simplicity.
Also Read: Top 30 Unique Gift Ideas for Your Wife in 2021
Retro Inspired Filigree Rings Style:
The form of designs & patterns in the jewelry is considered retro when crafted during the time of World WarII. The designs during the 1930s and further inspired minimalism which yielded rope pattern gold necklaces, bark finished bracelets, diamond-studded collars, unique pattern brooches, and clip earrings.
The Mid Century Filigree Style:
Diamonds were again becoming dominant during the 1950s. Women were most attracted to this tough and glittering gemstone. Jewelers also started advertising their brands using diamonds in almost every piece of ornament.
The Modern Art Filigree Style:
The current filigree ring designs that today's creative, artistic, and talented jewelers prepare. People aspire customized art forms to make their filigree ring or any piece of ornament unique. Hence, you will find multiple gemstones, affixed to all types of metals, ranging from gold to silver.
Halo Settings in Filigree Ring:
Inspired from the King Edwardian, Queen Victorian, and Gregorian dynasties, the Halo setting is a form to accentuate the ring. The method follows by picking a large gemstone or diamond for the center and encircle or surround it with smaller diamonds or gemstones. You can customize the shape and get your halo-style filigree ring for your perfect day planned.
Also Read: Top 20 Erotic Role-Play Ideas to Spice-up Your Relation
In a Nutshell:
Wearing filigree rings and other pieces of ornaments are primitive and have undergone lots of changes in style and patterns. The dynasty was followed by the great kings and queens that inspired new designs for jewelry. Every king and queen had their favorite designs, which later became popular in their name.
The right use of metal is essential, as the thin pieces of metals were engraved over rings while the color of these metals was also the point to notice.  Later the gemstones added the true charm to the ring, however, the designs have always been the chief.
Today's filigree rings are the best of ancient and modern art forms that can be observed. Visionary and ingenious jewelers often proffer customized designs that can truly match your taste. So, among all these eras-inspired filigrees ring styles, which one would you like to choose? Would you like to go with the primordial art motifs or modernized styles?
Also Read: