A new generation of entrepreneurs has evolved in the dynamic digital age, fusing their passion for travel with the pursuit of commercial endeavors. Young, tech-savvy, and full of adventure, these "Wanderpreneurs" have discovered the ideal formula for a work-life balance that is far different from the conventional 9–5 slog. We'll look at the world of wanderpreneurs, their success strategies, and how they manage to work and travel in the digital era in this piece.
The Increase in Nomadic Enterprises
Although the word "Wanderpreneur" isn't in the dictionary (yet), it's a way of life that's become more popular in the last ten years. Millennials and Gen Zers who have used the internet to their advantage to build fully remote enterprises are known as wanderpreneurs. This allows them to operate from a secluded mountain home in the Swiss Alps one day and a busy café in Bali the next.
The Importance of the Digital Age for Wanderpreneurs
Photo by Jenny Ueberberg on Unsplash
The digital era is responsible for the creation of wanderpreneurs. They can operate enterprises, render services, or even work remotely for employers if they have access to computers, cellphones, and a dependable internet connection. They are able to work with clients and colleagues who are located in different time zones because of technologies like cloud storage, video conferencing, and project management software.
The Keys to Successful Travel Business Ownership
Traveling and working at the same time demands discipline, flexibility, and thoughtful planning; it's not just fun and games. Here are some essential tips for achieving success with the wanderpreneur lifestyle:
Efficient Arrangement of Time:
Use time-management strategies to help you focus during work hours, such as the Pomodoro technique.
Set daily goals and prioritize your chores to increase productivity.
Flexibility:
Be ready for unforeseen difficulties when traveling, such as itinerary modifications or Wi-Fi outages.
Have an adaptable mentality to deal with unanticipated challenges with ease.
Unambiguous Business Plan:
Establish your company's objectives and tactics.
Make a budget that will enable you to continue your travels.
Interaction:
Build a robust internet network to help your company.
Join gatherings and events for digital nomads to network while on the road.
Self-Growth:
Remember to have fun during the trip. A key component of the Wanderpreneur lifestyle is travel. Spend time learning about other cultures and locations.
The 482 Visa: A Choice for Australian Wanderpreneurs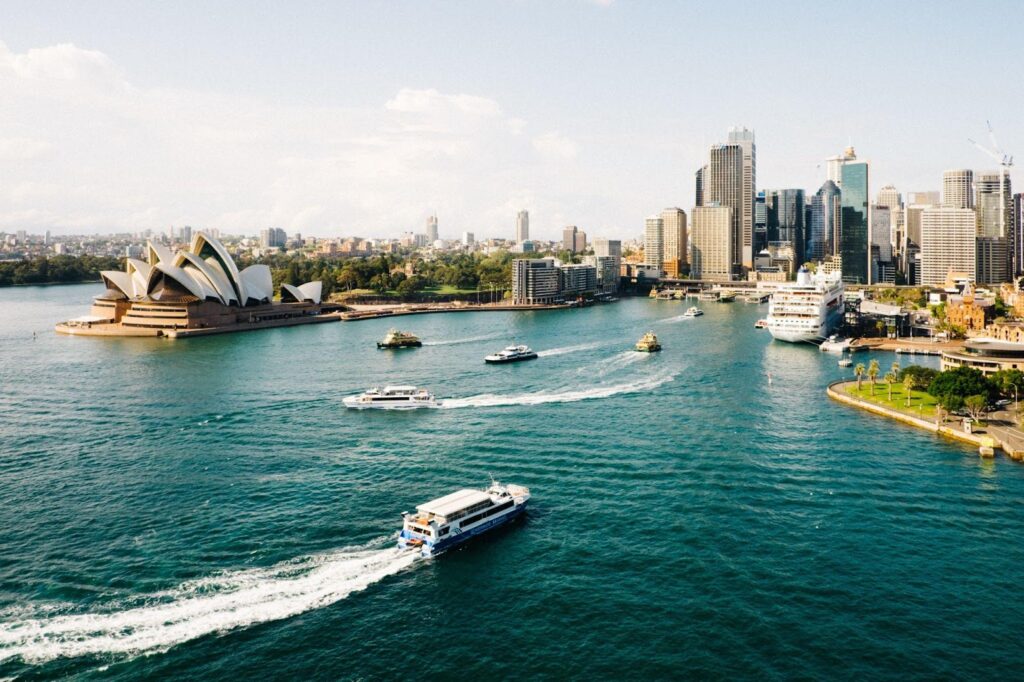 Photo by Dan Freeman on Unsplash
A popular location for travel bloggers is Australia. The nation is a desirable destination for business and vacation because of its varied landscapes, energetic cities, and robust economy. The 482 Visa is one type of visa that is especially helpful for aspiring young business owners. The Temporary Skill Shortage (TSS) Visa, or 482 Visa, permits skilled workers to enter Australia for a maximum of four years. For travelers who wish to continue running their enterprises while experiencing Australian culture, this visa is an excellent choice. You must get sponsorship from an Australian employer or have a business nominate you in order to be eligible for the 482 Visa. The main advantage is that it enables you to lawfully reside and work in Australia, making it easy to balance work and travel.
Australia's Allure for Travelers
Economic possibilities: Australia's economy is robust and stable, which makes it a good location for corporate expansion and employment possibilities.
Life Quality: The nation is renowned for providing top-notch healthcare, education, and a work-life balance that makes many other nations envious.
Beautiful Landscapes: Australia's breathtaking natural splendor, which includes the Great Barrier Reef and the wide Outback, is a traveler's dream come true.
Cultural Richness: For those who are ready to discover new things, Australia's varied culture, art, and food scene provide an enlightening experience.
Traveling as a Nomad and Discovering Australia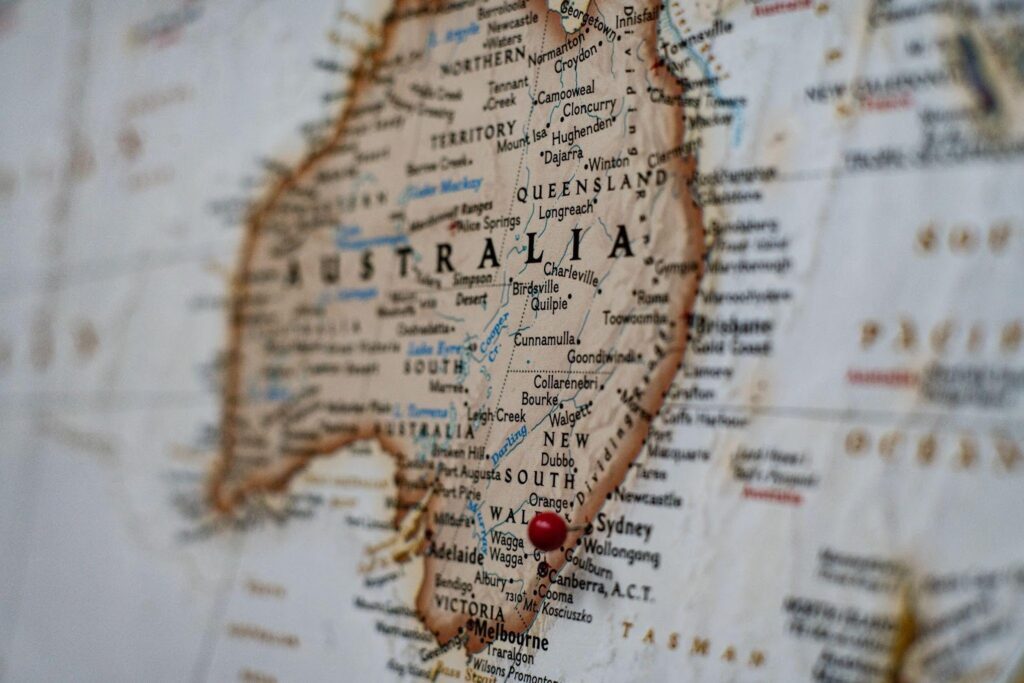 Photo by Joey Csunyo on Unsplash
Australia is a goldmine for travel entrepreneurs due to its vastness and diversity. Working from the center of Sydney, you may take a quick trip to Queensland's gorgeous rainforests. The following are some locations you may like to check out:
Sydney, the biggest city in Australia, offers the ideal blend of sophisticated metropolitan living with breathtaking natural scenery.
Melbourne: Known for its vibrant creative scene, Melbourne is a haven for independent business owners.
Great Ocean Road: The stunning coastal scenery will enthrall you as you travel along this picturesque path.
Visit the breathtaking Uluru, a UNESCO World Heritage site, in Uluru-Kata Tjuta National Park.
Explore the Great Barrier Reef, one of the most well-known underwater ecosystems in the world.
Visit Kangaroo Island to see Australian wildlife in its native environment.
Byron Bay is a relaxed seaside town ideal for unwinding and surfing.
The emergence of Wanderpreneurs is evidence of the adaptability and possibilities offered by the internet era. Young business people are coming up with creative methods to travel and work while seeing the world. If they combine flexibility, good time management, and a well-defined business strategy, they may enjoy happy, successful lives that make many others jealous. The 482 Visa is an excellent choice for travelers who want to see Australia. It enables entrepreneurs to pursue their career objectives while absorbing the dynamic culture of the nation. With its breathtaking scenery, many economic prospects, and excellent standard of living, Australia is clearly appealing. It makes sense that travelers seeking adventure, business success, and the ideal work-travel balance keep coming to Australia: Wanderpreneurs.
Also Read: